Since 2016
About Bakalis //
O Mpakalis' is a concept eatery situated in the Athenian suburb of Alimos, featuring a restaurant inside a grocery shop. Its neighborhood location close to the beach, its vintage atmosphere filled with the nostalgic sounds of old Athens and its prime selection of handpicked ingredients, have made our restaurant a beloved destination since the opening of our doors, back in 2016. A local restaurant that boasts a variety of culinary delicacies inspired by authentic ingredients from all over Greece aiming to treat your palates to a modernised version of traditional tastes. In our delicatessen grocery shop which operates in the same space with the restaurant, a wide selection of quality products is available so you can purchase anything that your eyes feast on.
Our Philosophy
We love the noise of the restaurant and from the very beginning we wanted to create a lively space where customers can laugh, debate, sing. Sometimes we even join them!
Our Values
We recognise that loyalty is a two – way process. This is why we serve our customers what we would have liked to be served: excellent meals and a positive attitude.
Today's Special

We make food with personality and every day, a new dish stands out!
Delivery
All of our delicatessen products are available for home delivery. Contact us to arrange the slot that suits you best.
Location
A local eatery filled with distinctive flavours and neighborhood friendly vibes
Reviews
Reviews
The Greek word 'Meraki' means doing something wholeheartedly until you reach perfection. For us 'o mpakalis' has always been more than food. We build relationships of trust with our customers who come back to enjoy delicious food in a welcoming environment. Our value is reflected in our customer's words. Thank you!
"A very nice restaurant. Friendly waiters, nicely decorated. A lot of options to choose from the menu. Pretty much something for everyone. I recommend this restaurant that also had a little deli where you can buy cheeses and other delicatessen. Everyone in our company was satisfied with their food and we all went for different options!"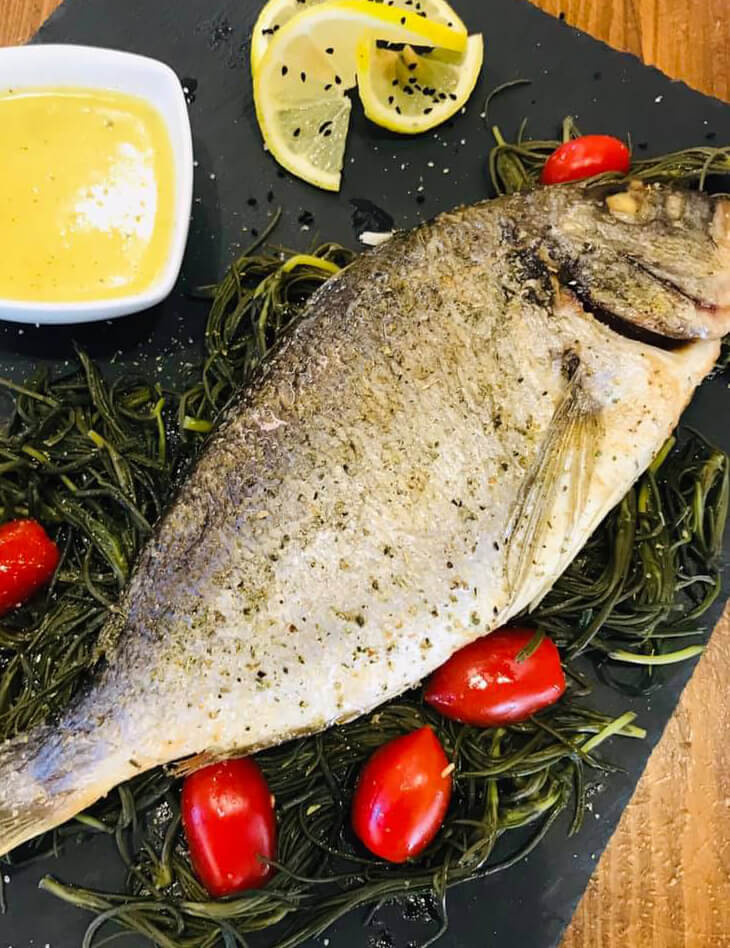 Where do I start? Good location close to Kalamaki Beach. Great delicatessen, stocked with authentic Greek produce sourced from the best locations, with a taverna section serving the best food in Athens. Staffed by wonderful, young, enthusiastic people serving their customers with genuine hospitality, who are always eager to please. What a wonderful discovery! Not on the well-trodden tourist path. Worth making the effort to find, as all gems should be. Enjoy!!!
Tried this restaurant for the first time with local friends. There was a great variety of food, and all dishes were delicious. The service was superb! Would definitely come back again!!
O Mpakalis
We Can't Wait to See You!
Monday – Thursday
13:00 – 00:30 am
Friday – Sunday
13:00 – 01:00 am
Sunday: 13:00 – 01:00 am
Visit Us
Kalamakiou 19 & Thoukididou
Alimos, 174 55, Athens, GR
Email Us
ompakalis.alimos@gmail.com